Set to release in North America on July 31st, 2018, The Girl You Thought I Was by Rebecca Phillips promised to be "a charming and poignant ode to the seasons of friendship, family, and love, and what happens when we dare to reveal our most messy selves" (Darcy Woods).
(Disclaimer: I received an Advanced Reader Copy of The Girl You Thought I Was by Rebecca Phillips from Harper Collins Canada in exchange for an honest review). 
No one looking at Morgan Kemper would think she had a secret-at least not one that she's deeply ashamed of. To everyone she meets, she comes across as sweet, pretty, and put together. But Morgan knows that looks can be deceiving. For over a year, she's shoplifted countless pieces of clothing and makeup. Each time she tells herself it will be the last, and each time it never is. But when she's caught and sentenced to thirty hours of community service, the image Morgan has carefully constructed starts to crumble. She's determined to complete her punishment without her friends discovering the truth about her sticky fingers, but that's easier said than done…Especially once she meets Eli, the charming, handsome nephew of the owner of the charity shop where Morgan is volunteering. Soon, Morgan is faced with an impossible decision: continue to conceal the truth or admit that she's lied to everyone in her life, including the boy she's falling for.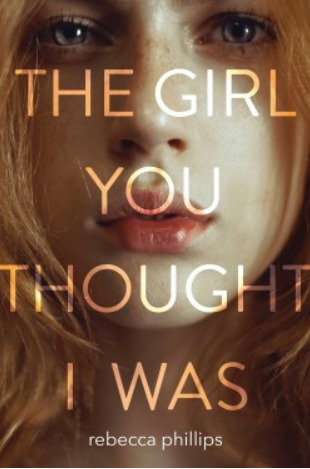 Continue reading "MINI MONDAY: The Girl You Thought I Was (ARC) by Rebecca Phillips" →