"Every story needs a hero. Every story needs a villain. Every story needs a secret. Wink, Poppy, Midnight. Two girls. One boy. One summer. One bad thing. What really happened? Someone knows. Someone is lying."
Wink Poppy Midnight by April Genevieve Tucholke is an enthralling Young Adult Contemporary read, wherein mystery, deceit and magic coalesce; where nothing is quite as it seems, no one is quite who you think, and everything can change in an instant. Released in Canada on March 22, 2016, this short, yet intense, YA Contemporary read is a mysterious tale full of intrigue, dread, beauty, and a whiff of something strange that is a must read for fans of The Raven Cycle (Maggie Stiefvater) and We Were Liars by E.Lockhart.
Wink is the odd, mysterious neighbor girl, wild red hair and freckles. Poppy is the blond bully and the beautiful, manipulative high school queen bee. Midnight is the sweet, uncertain boy caught between them. Wink. Poppy. Midnight. Two girls. One boy. Three voices that burst onto the page in short, sharp, bewitching chapters, and spiral swiftly and inexorably toward something terrible or tricky or tremendous.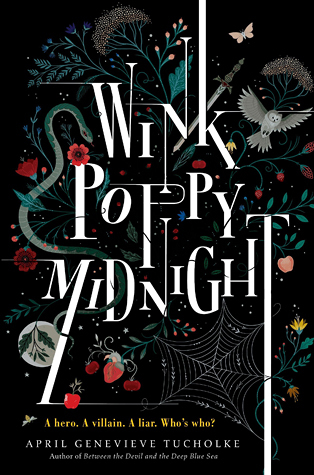 Continue reading "Wink Poppy Midnight by April Genevieve Tucholke" →