Set in a world of witches, magic, and romance, Trial by Fire by internationally bestselling author Josephine Angelini is the first book of the young adult fantasy Worldwalker Trilogy.
This world is trying to kill Lily Proctor. Her life-threatening allergies make it increasingly difficult to live a normal life, and after a completely humiliating incident ruins her first (and perhaps only) real party, she's ready to disappear.Suddenly, Lily finds herself in a different Salem. One overrun with horrifying creatures and ruled by powerful women-including Lillian, this world's version of Lily. What made Lily weak at home, makes her extraordinary here. It also puts her in terrible danger. Faced with new responsibilities she can barely understand and a love she never expected, Lily is left with one question: How can she be the savior of this world when she is literally her own worst enemy?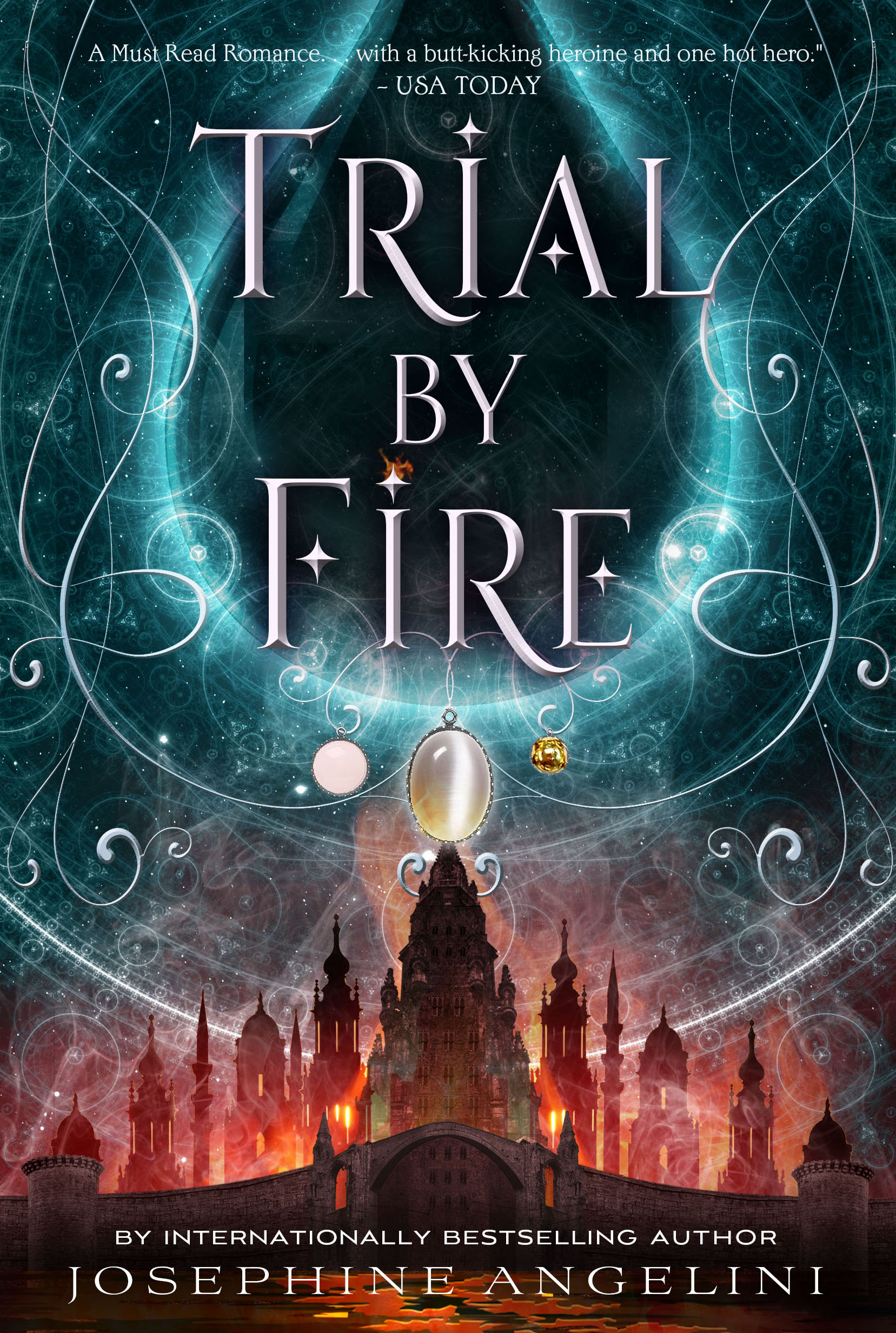 Trial by Fire is one of those books that is both original and common in it's storytelling; overall, the story is familiar, with it tone of rebellion and power ringing familiar, but the overall tone of the story still feeling fresh and new.
What I Liked:
I mostly enjoyed Trial by Fire; it was well-paced, engaging, and had both a good story and an enthralling romance. Lily's inexperience in the face of danger made for a good story; a sort of coming of age story mingled with an origin story, since her story promises to be something of legends, if she and her mechanics succeed in over-throwing the Salem Witch (aka Lily's counterpart, Lillian) and establish a new, more egalitarian regime. The parallels between witchcraft and science were also intriguing, though perhaps a bit far-fetched. Yet despite this, they helped bring a sense of humanity into an otherwise fantastical story. Moreover, Lily and Rowan's burning passion and reluctant romance was well-paced, well told and thoroughly realistic. Their relationship was perhaps my favourite thing about the entire story.
What I Didn't Like:
Unfortunately, I was not a fan of the whole bondage to a witch story-arch; it was really hard to like Lily when she seemed to be following in the footsteps of other despicable witches, bonding not just one, but three mechanics to her service (than even more than that). Even more than that, it was hard to want to read as she struggled to not overpower them – and really, an unlikable protagonist makes for a hard read. Furthermore, it seemed highly unrealistic that Lily was able to master her powers to such high levels in mere weeks, while most witches take years, or even a life time, to learn what she did. Either Rowan is a really good teacher, or Angelini fell into the common mistake of making her protagonist far to powerful/competent. I'm going with the latter, to be honest.
Overall Verdict:
Overall, Trial by Fire was a strong start to a new Young Adult Fantasy series by Josephine Angelini. While the book delivered in regards to action, romance and a strong story, but fell short as a result of some unpopular tropes and poor character development (3.5/5).